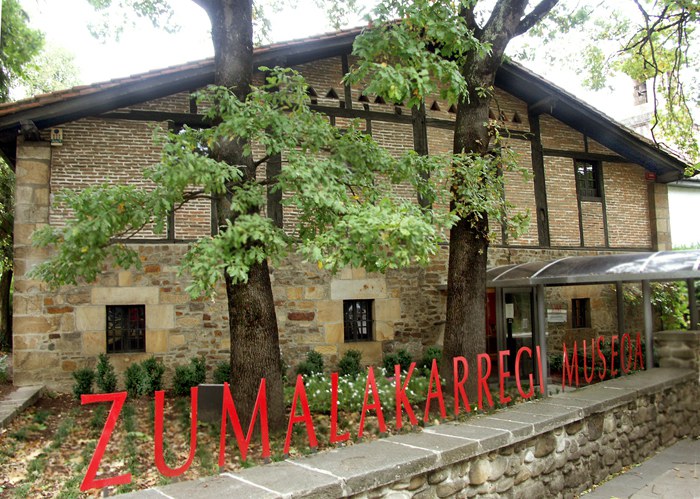 The Zumalakarregi Museum is a public amenity run by the Provincial Council of Gipuzkoa, whose remit is to show specialists and the general public alike what life was like in the Basque Country in the 19th century, a time of great social, cultural, economic and political changes that marked the beginning of the contemporary world. It seeks not only to conserve, investigate and extend the collections and contents on show, but also to take visitors on a dynamic journey through a period that holds the key to understanding society today and to encourage the use of non-conventional educational resources.
Iriarte-Erdikoa, the building that now houses the Zumalakarregi Museum, is a typical 17th century Basque farmhouse. It was the home of the Zumalacárregui family, whose most distinguished members were the brothers Tomás, a Carlist general, and Miguel, a Liberal politician.
Museum brochure (PDF)
List of services 2014-15 (PDF)
About us
Mikel Alberdi Sagardia. Head of the Archives & Documentation Centre
Haizea Samaniego Fernandez. Head of the Education and Communication Service
Lurdes Azpiazu Aizpiolea. Coordinator
Ainhoa Sorron Ibarra. Weekend assistant
To contact us please use the contact form or phone us on +34 943 889 900.
Services provided
Documentation & research service
Specific information and documentation on the 19th century
Publications
Assistance for researchers
Requests for documentary information
Digitising of images
Reproductions of documents
Specialist queries
Temporary exhibitions
Guided tours
Publications
Website
Education service
Guided tours
Thematic itineraries
Play and educational areas
Specific participative workshops
Games for entertainment
Publicity and promotion service
Cooperation with other institutions and agents